Gary Wood, President - Gary is involved in several local nonprofit organizations and community initiatives. In terms of trails, he is actively involved in developing and funding of the Marquette Greenway from the Michigan Indiana border to New Buffalo. His primary career has been in senior management of high rise commercial office buildings in downtown Chicago and simultaneously philanthropy in San Francisco and Chicago. He has served on multiple Boards locally, regionally, & nationally. As a retiree, he believes in Giving Back.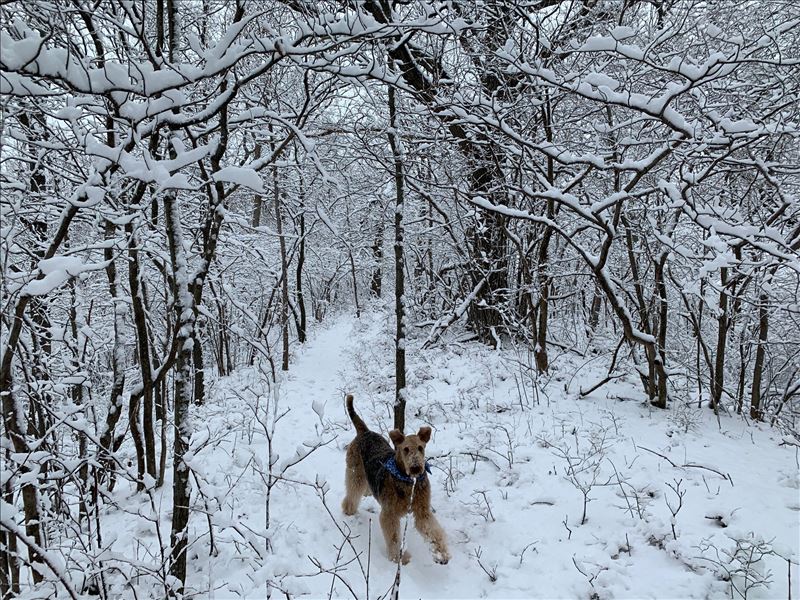 John Chipman, Vice Chair - John currently serves as Chairman of the Chikaming Township Planning Commission, a volunteer on the team that created the Red Arrow Corridor Berrien County Linear Park Master Plan in 2018 and also heads the advisory group for Harbert community planning . A licensed Architect, John is Founder and Chairman of the national Chicago-based firm Chipman Design Architecture with several southwest Michigan projects and many projects across the country during the past 42 years. John is an avid road and trails bicyclist and loves hiking at Warren Dunes State Park. As fulltime residents of Harbert, he and his wife Debbie are Airstream adventurers, rating Michigan's State Parks among their favorites.
Bob Clark, Treasurer - Bob has been the Treasurer for Lake Township for eight years following a career in financial services. He has been part of numerous local non-profit organizations in leadership roles. He and his wife Barb have lived in Bridgman 25 years. They are very active outdoors and enjoy cycling, camping, kayaking, and hiking. They understand that recreation is important to a healthy, fulfilling life. The economic impact of trails, attracting visitors and new residents to our area is critical. Bob's leadership, municipal government experience, and financial background should help The Friends with their mission. He is excited to be part of this new group.
Mike Garey - Mike is past owner of Garey Roofing, a family business founded in 1913 that is now owned and operated by his son Dan. Mike recently retired from the St. Joseph city commission after serving for 22 years, 8 years as its Mayor. In his role as mayor Mike chaired the Best Practices Committee that is composed of elected or appointed leaders representing 19 communities within Berrien County. Over the past 4 years the BPC has engaged with its membership through their individual master plans to examine ways that they can connect their communities via non motorized trails. This work has been handed over to The Friends of Berrien County Trails organization to assist in their vision for the county.
J.B. Hoyt - J.B. was instrumental in developing the master vision for the Berrien County trails network. He has been involved in both the formation and operation of several non-profits at the national and local level. Additionally, he served on the Board of Directors of United Federal Credit Union for many years, including several as Chairman. J.B. retired from Whirlpool Corporation after a 36+ year career. Today he serves in several volunteer capacities locally and is focused on building teamwork and cooperation among municipalities and non-profits in Berrien County.
Chris Marzke - Chris is a native of St. Joseph where he lives with his wife Amy and raised their three sons. Chris graduated from Michigan State University with a Bachelors degree in Employment Relations and a Masters degree in Labor Relations & Human Resources. He is currently a Broker Associate with @properties in St. Joseph. Chris is an advocate for trails and cycling in Southwest Michigan through volunteering time to promote trail projects and maintaining existing trails. He enjoys hiking and running at Grand Mere and cycling the country roads throughout Berrien County. Chris has competed in the Steelhead Triathlon several times and enjoys running endurance trail races having completed a 50k in 2019. Chris is also the President of the St. Joseph Junior Foundation (non-profit sailing program) and a member of the Berrien County Land Preservation Board.
John Monteiro - John moved to Southwest Michigan in 2013 to work for Whirlpool Corporation. He was attracted to the area after visiting several times to participate in the Apple Cider Century and ride the Kal-Haven Trail. Before moving here he lived in Carmel, Indiana and enjoyed using the Monon Trail which went right behind his backyard. In his spare time, John enjoys the outdoors by bicycling, kayaking, and hiking. He also enjoys woodworking and volunteering with the Knights of Columbus in St. Joseph, MI.
Monica Norton - Monica has been a lifelong resident of Berrien County, outside of a few years where she played softball at Saginaw Valley State University and earned her degree in Exercise Science. Monica has been with the YMCA of Greater Michiana, in St. Joseph since 2011. As the Senior Healthy Living Director, Monica is passionate about the health and wellness of our community and promoting wellness within Berrien County. Advocating for trails and outdoor activities is one component that Monica finds value in helping people stay healthy and active. Currently, Monica lives in St. Joseph with her husband and son and feels honored to have the opportunity to learn more and give back to her community.
Board Advisor, Marcy Hamilton - Marcy works at the Southwest Michigan Planning Commission and has worked on trail and park projects in SW Michigan for over 20 years. She was instrumental in the funding and implementation of the IN MI River Valley Trail, Paw Paw River Water Trail, Dowagiac River Water Trail, Lake Michigan Water Trail and the Marquette Greenway. She also wrote the SW Michigan Non Motorized Transportation Plan 2020 for MDOT.
If you need to reach a board member, please see our contact page.