Stakeholders are working to extend the existing Indiana Michigan River Valley Trail (IN MI RVT) from Niles to Berrien Springs. The trail currently ends near Plym Park and t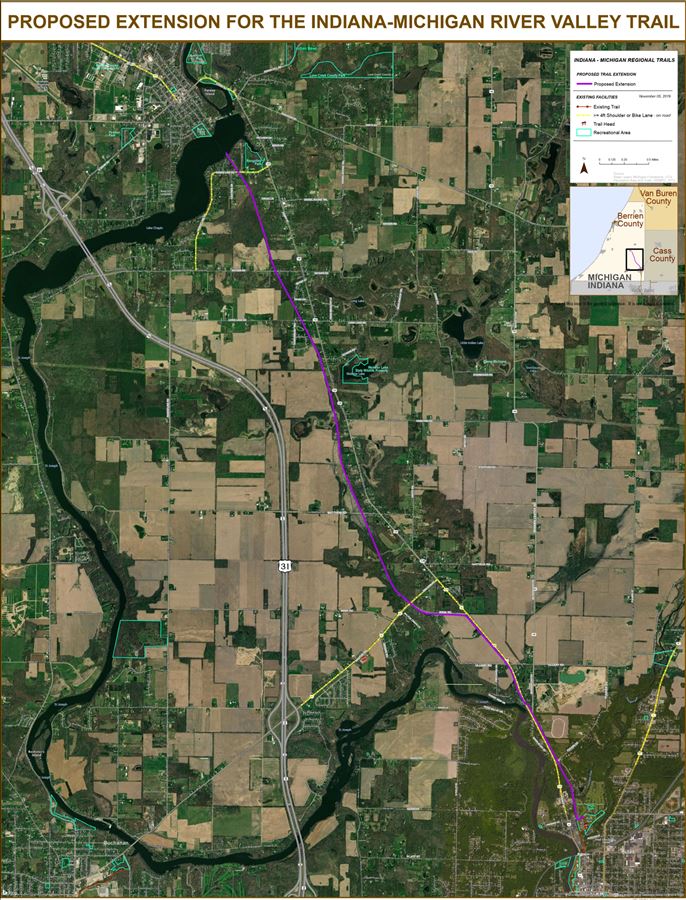 he YMCA in Niles. The goal is to utilize the old interurban rail line as much as possible between Niles and Berrien Springs for the trail. There is also an effort to use the old interurban bridge piers in Lake Chapin (St. Joseph River) to construct a non-motorized bridge for the trail to connect into downtown Berrien Springs. The long term vision is to extend this trail to St. Joseph/Benton Harbor (Lake Michigan).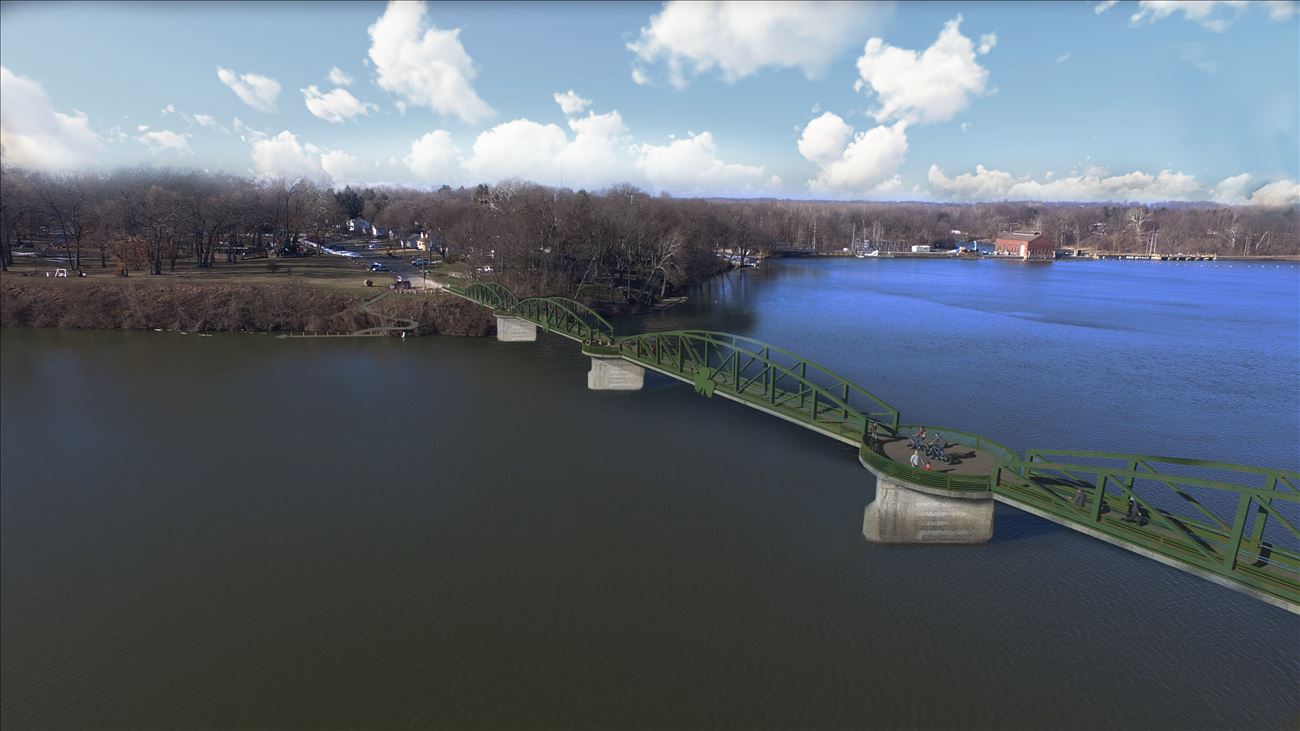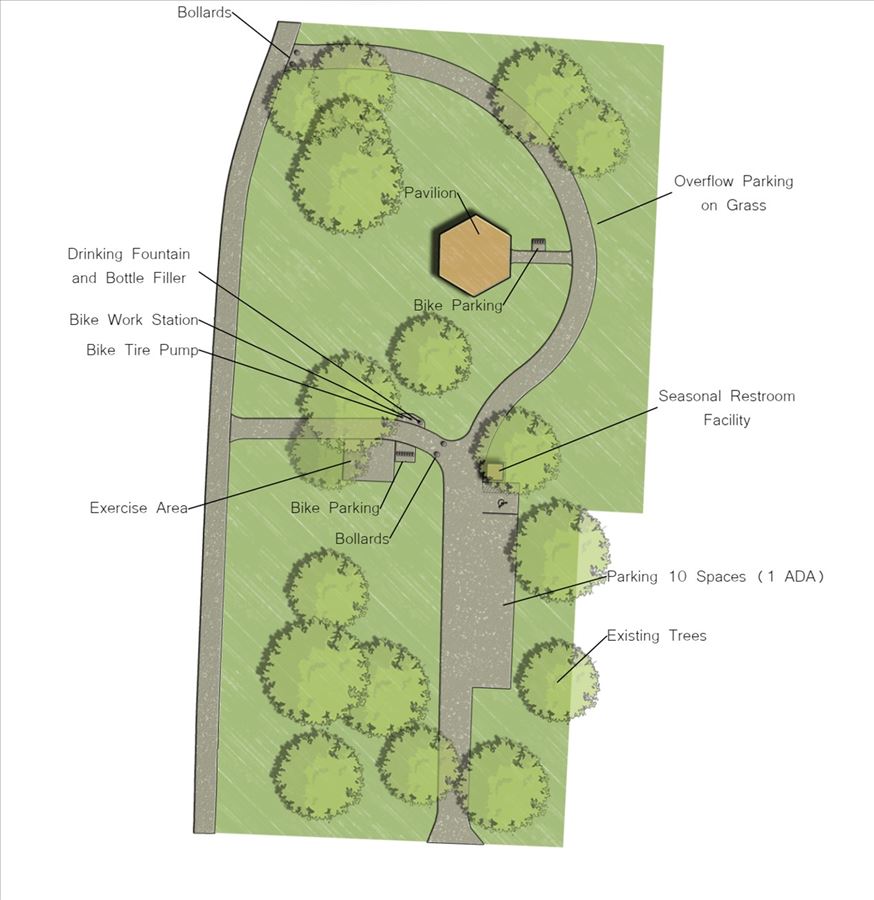 There is also an effort to make improvements and add amenities along the existing IN MI RVT. Niles Township has submitted a grant to the Michigan Department of Natural Resources to improve property along the trail at Ontario Road. Improvements would include a parking area, bathroom, bike repair station, picnic pavilion, exercise stations and drinking fountain.
Get the most up-to-date information by Liking The Friends of the IN MI River Valley Trail on Facebook.