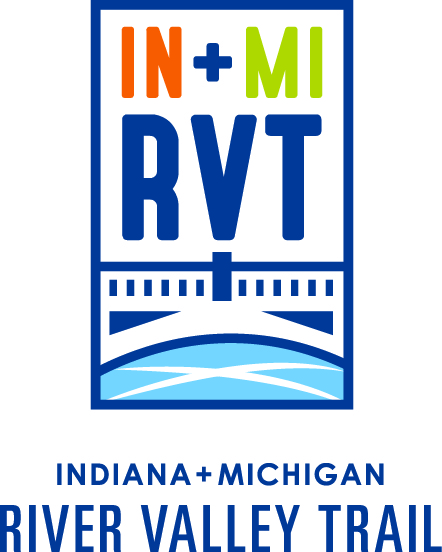 You could soon walk, bike or roll safely between Niles and Berrien Springs, if the vision for an 8-mile extension of the Indiana-Michigan River Valley Trail (IMRV Trail) becomes a reality.
The IMRV Trail currently connects Michiana communities with 17 miles of off-road trail, running from the Mishawaka Riverwalk to an endpoint around Plym Park and the YMCA in Niles. Stakeholders are working to extend the trail to Berrien Springs by utilizing as much of the old interurban rail line as possible. The trail extension project complements an effort to build a non-motorized bridge across Lake Chapin using the old interurban bridge piers, connecting the extended trail to downtown Berrien Springs. This trail could eventually reach St. Joseph and Benton Harbor on Lake Michigan.
The trail extension to Berrien Springs — with the newly upgraded Range Line Park as a trailhead — would mean bringing the IMRV Trail's health and economic benefits to more citizens and businesses of Berrien County. It would provide residents with a safe place to exercise, spend time with family, commute to work, reach businesses, and enjoy the outdoors, in addition to attracting tourism.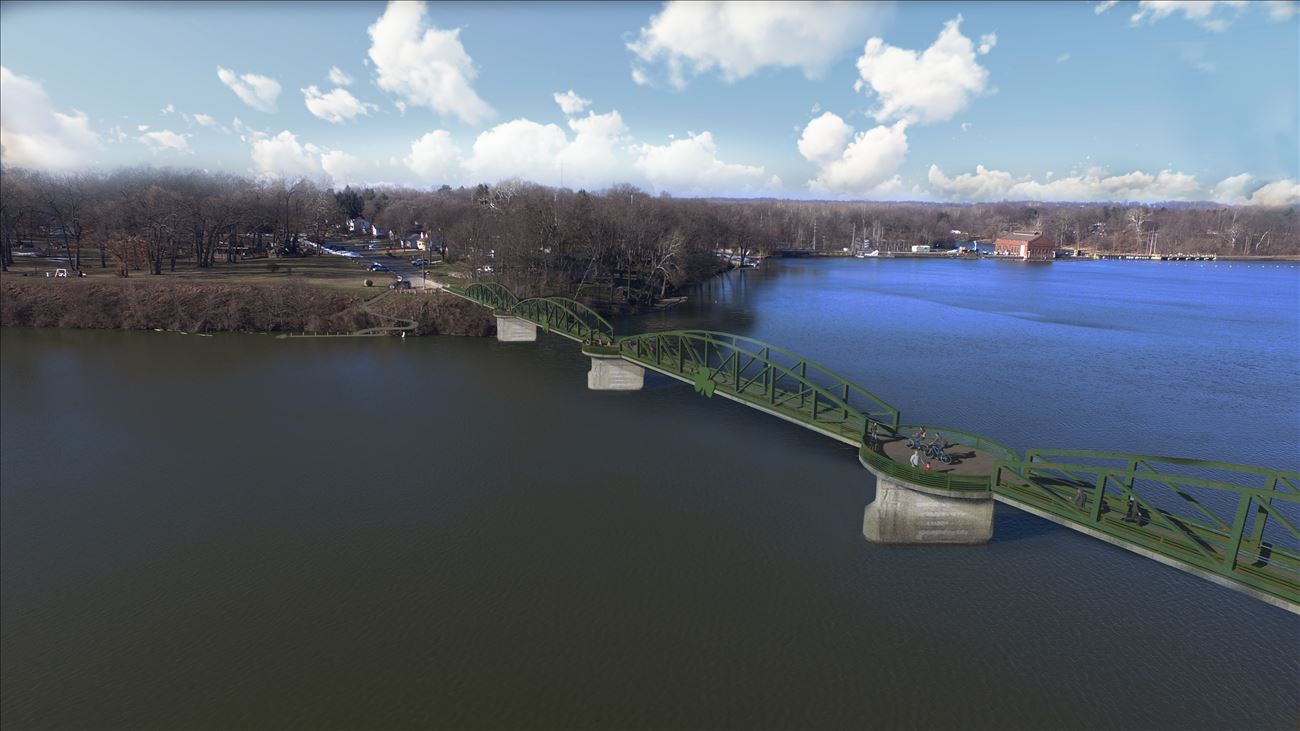 The proposed 1,300-foot pedestrian bridge over Lake Chapin would connect that extended trail to downtown Berrien Springs, offering a safe route and a beautiful view to those visiting downtown Berrien Springs' businesses and schools.
With the proposed trail extension and Lake Chapin bridge, the IMRV Trail would connect residents to:

Several downtowns (Berrien Springs and Niles in Michigan and Roseland, South Bend and Mishawaka in Indiana)

Several county and local parks

Businesses offering dining, lodging and shopping

Four major universities (Andrews University, Notre Dame, Holy Cross, and Indiana University South Bend) and several community colleges

And much more
The IMRV Trail stakeholders will seek state and federal grants to bring these exciting projects to fruition. Donations are also welcome. Your support for this important work helps enrich people and communities throughout Berrien County.
Get the most up-to-date information by Liking The Friends of the IN MI River Valley Trail on Facebook. www.Facebook.com/FriendsoftheIMRVTrail
Ontario Road Trailhead - Niles Township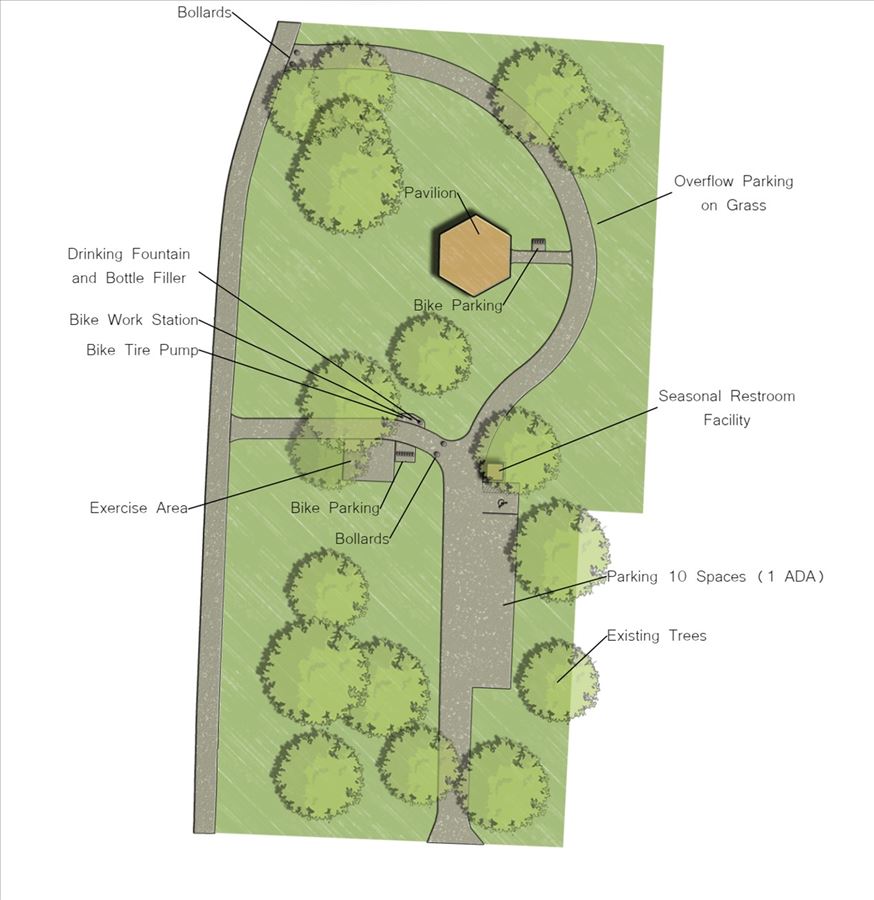 There is also an effort to make improvements and add amenities along the existing IN MI RVT. Niles Township was awarded a grant from the Michigan Department of Natural Resources Trust Fund to build a trailhead at Ontario Road. Improvements would include a parking area, restroom, bike repair station, picnic pavilion, exercise stations and drinking fountain.